Exclusive stock
Ensure availability of critical spare parts
Exclusive Stock is a strategic service that ensures your critical spare part is always at the right place, at the right time. By letting us keep critical spare parts reserved under your company's name in one of our global distribution centres, you will secure availability while reducing inventory, labour and administration costs.
Same-day shipment
To keep your own stock means high storage costs. With Exclusive Stock, you get access to high-quality genuine spare parts, ready for shipment the day you need them.
Use Exclusive Stock when you need to secure availability of unique and critical spare parts, need a certain part to meet safety and environmental regulations, or have strategic reasons to optimize stock management.
How it works
Our experts:
Determine your needs and provide a recommendation to optimize your parts inventory
Manufacture, store and manage spare parts made to your specifications for a monthly fee.
Reserve critical spare parts for your exclusive use
When needed, these spare parts will be shipped to you.
How can we help you?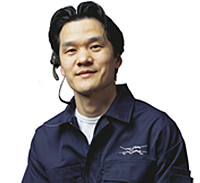 Please contact us with any queries or questions.
Downloads
Ten top tips to keep your Alfa Laval equipment in tip top condition
Part of Alfa Laval Support Services