LKUV-2 air-relief valves are designed for use when removal of air from a process line without loss of product is a primary concern. These provide solid safety, efficiency and low cost of ownership for processing where hygiene standards are essential.
Reliable air relief valve
Alfa Laval LKUV-2 air-relief valves are automatic double-seat valves engineered to relieve excess air in industrial processing lines, thus preventing the negative effects of air entrainment. Vertically installed, LKUV-2 air-relief valves are ideal for use on the top of a pipeline or container or before a pump inlet, where the removal of air is required to maintain design pressure conditions.
Improved processing efficiency
LKUV-2 air-relief valves help improve processing efficiency. By preventing air entrainment, the valves contribute to product integrity, energy efficiency and protection of pipelines and pump stations against the effects of pressure surges and water hammer.
LKUV-2 air-relief valve range
With a sturdy, bright finish stainless steel construction, the standard range of Alfa Laval LKUV-2 air-relief valves is available in various dimensions to meet most requirements. These valves are designed for maximum product pressure of 10 bar and temperatures up to 90°C (194°F).
For more information, please refer to Documentation below.
Product Benefits
Improve processing efficiency

Stainless steel construction

Reliable air relief valve
Construction
The Alfa Laval LKUV-2 air-relief valve consists of an upper valve body, lower valve body with welding stub, seal ring and polypropylene ball. The valve body is assembled by means of a clamp.
Operating principle
These automatic double-seat air-relief valves have a lightweight, freely moving polypropylene ball that closes against the upper or lower seat, depending on pressure conditions.
When air pressure increases, the ball is forced off its seat, allowing excess air pressure to be vented to the atmosphere. When pressure is equalized, the ball is reseated on the lower valve seat, thus closing the valve.
Options
Seal ring in NBR (Buna N) or FPM (SFY)
Part of a broad valve range
Alfa Laval offers a comprehensive range of valves intended for hygienic applications in the dairy, food, beverage,home care, personal care, biotechnology and pharmaceuticals.
For a broader valve range, explorer the different product categories: ball valves, butterfly valves, diaphragm valves, double seal valves, double seat valves, regulating valves, safety valves, sample valves, shutter valves and single seat valves.
Ten top tips - Valves
Here are some tips and service videos to show how you keep your hygienic valves in tip top condition
Food Logic
Alfa Laval's hygienic equipment combines high performance with gentle handling to preserve sensitive ingredients and keep up with the food industry trends. The equipment addresses four key challenges; supplying food products to consumers at a competitive price, getting the most from raw materials, reducing waste and emissions, and delivering safe and hygienic food products.
Product catalogue
Alfa Laval's hygienic equipment product catalogue "Close at hand" includes product leaflets, performance curves, links to animations, brochures and price lists for ordering purposes.
CAD portal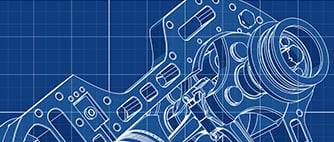 Download the product models in Neutral or Native CAD file formats. It is also possible to download 3D PDF files.
Animations
Visit the animations site and take a look inside a product to see and understand how it works.