Alfa Laval is a leading innovator in the field of compact plate heat exchangers for refrigeration and heat pump systems. Most of our units are installed in cold storage rooms, ice rinks, marine applications, HVAC, district energy, process cooling, and food and beverage. We work closely with leading local installers and system builders from across the globe, supplying both standard and customized solutions. We focus largely, but not exclusively, on applications that employ natural refrigerants.
The keys to sustainable industrial refrigeration
Use natural refrigerants such as ammonia, carbon dioxide, and hydrocarbons, in optimized solutions.
Boost efficiency with Alfa Laval heat exchangers, whose minimal pressure drop and close temperature approach shorten the system's payback time.
Choose Reliable plate heat exchangers from Alfa Laval. Many of the nearly 100,000 units we've supplied have been in use for decades.
Ready to see how industrial refrigeration can boost your sustainability and efficiency? And save you money? Contact us today.
Committed to industry collaboration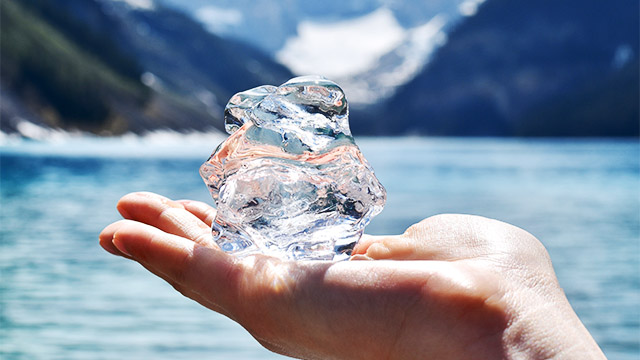 Eurammon
Eurammon is an association of companies, institutions and individuals who share a common goal: to encourage a sustainable approach to refrigeration and heat pump engineering. Since its inception in 1996, Eurammon has advocated the use of natural refrigerants. Alfa Laval is a founding member of the association.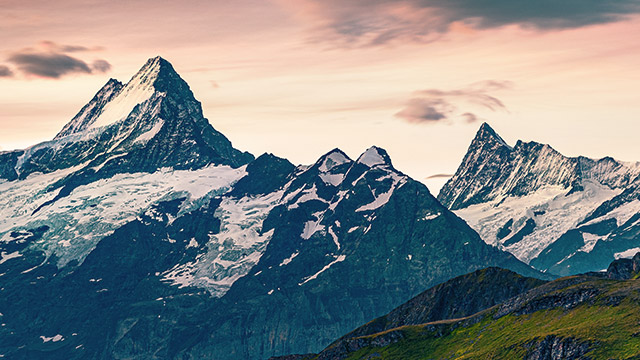 Shecco
Shecco is a global market accelerator that helps companies bring climate-friendly solutions to market. In the heating, cooling, and refrigeration sector, we specialize in natural refrigerants. Shecco has more than 15 years of expertise in offering innovative, effective, flexible solutions to speed market entry. Alfa Laval has been a partner from the start.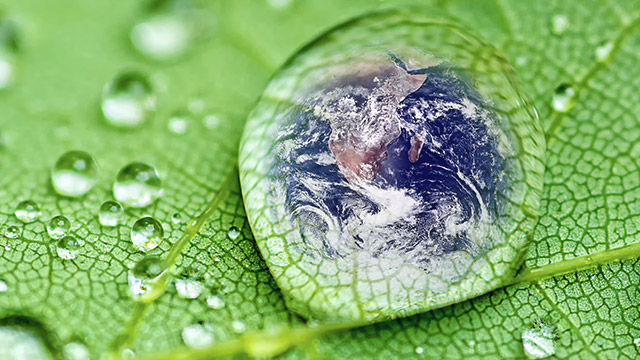 IIAR
IIAR is a technical member organization with industry representation from all facets of the natural refrigeration community, including manufacturers, engineers, contractors, end-users, academics, scientists, trainers, and more. IIAR is a leading advocate for the safe, reliable and efficient use of ammonia and other natural refrigerants.
U-turn
U-Turn is a liquid separator especially designed for use with plate heat exchangers in ammonia applications. The compact module, including the separator and plate heat exchanger, reduces pressure loss, while also ensuring a low ammonia charge and maximum energy efficiency.
RefTight™ sealing system
High performance gasket sealing, for high-pressure duties. The RefTight™ sealing system in our semi-welded plate heat exchangers enables enhanced, long-term performance in heat pump applications with high pressures and temperatures. The weld is positioned outside the separate ring-gasket groove, which ensures reliable sealing, extends the lifetime of the gasket, and prolongs service intervals.
Integrated subcooling
Heat pumps with high-efficiency design can result in substantial economic savings. Integrating subcooling and de-superheating into the condenser of the plate heat exchanger makes it possible to improve energy efficiency without the need for extra pipework or additional components.
Advanced solutions for industrial refrigeration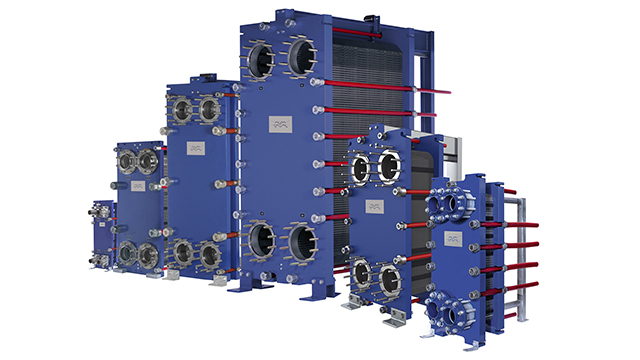 Semi-welded plate heat exchangers
Our compact semi-welded plate heat exchangers enable greater efficiency and reliability in industrial heat pump applications. Alfa Laval semi-welded heat exchangers are especially the choice for ammonia heat pumps. These exchangers reduce the ammonia charge and risk of leakage with their proven RefTight™ sealing system. Available with corrosion-resistant material for sea/river water heat recovery.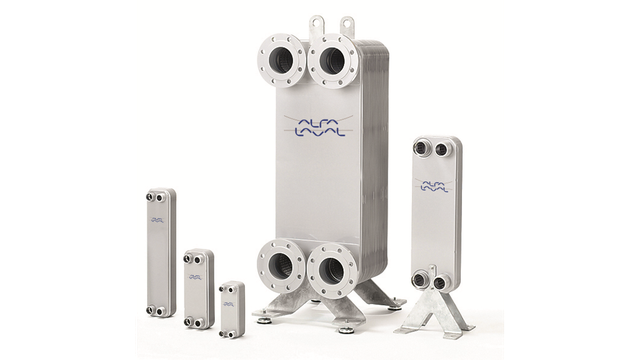 AlfaNova
Most plate heat exchangers used in commercial or small-capacity industrial heat pumps are brazed with copper. While suitable for many applications, copper reacts negatively with ammonia, an important natural refrigerant. Built with our unique fusion-bonding method, AlfaNova offers the market's only 100% stainless steel plate heat exchanger. It is a compact, efficient solution for cooling very clean, sensitive, liquids, which takes advantage of ammonia's low-GWP potential.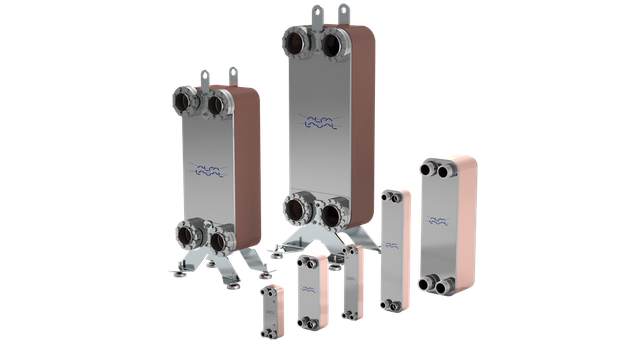 Brazed plate heat exchangers
Our copper-brazed plate heat exchangers are compact, efficient, and the standard type of heat exchangers for evaporating, and condensing in commercial and residential heat pumps. They work with most types of environmentally friendly, low-GWP refrigerants, including important natural refrigerants, such as CO2 and hydrocarbons. Each unit is designed with a range of unique features that ensure superior thermal performance and reliability.
Semi-welded GPHE: Benefits for industrial refrigeration
Alfa Laval semi-welded plate heat exchangers combine the flexibility and serviceability of normal gasketed plate heat exchangers with higher pressure resistance, making them ideal for industrial refrigeration applications.
They are highly resistant to the formation of ice, as well as to fatigue stress caused by extreme pressure and temperature variations, and are suitable for use with most types of primary refrigerants and secondary fluids, including ammonia and carbon dioxide.
White paper: Navigating a changing refrigerants market
A massive change is currently underway in the refrigerants market. Driven by environmental concerns, legislation is pushing a gradual phase out of traditional refrigerants in favour of new alternatives with lower global warming potential (GWP). Download this white paper for a fundamental primer on selecting and accommodating alternative refrigerants for diverse heating and cooling applications.
Quick selection
Alfa Laval makes it easy to find the best solution for your application. Take a look at our quick selection tool to browse products and find Alfa Laval partners so you can request a quotation.
Consultant? System integrator?
Are you a consultant? Look here! With expertise from decades of experience in heat exchange, Alfa Laval offers knowledgeable resources for today's heating and cooling challenges. Discover answers to complex questions on everything from energy efficiency to natural refrigerants, along with helpful tools that make it simpler to find the right technology for your application.
Demand new standards for your cooling system
With decades of experience behind us, Alfa Laval has pioneered the world's most modern gasketed plate heat exchanger designs. Discover how our next-generation technologies can improve the efficiency, reliability, and serviceability of your industrial refrigeration system.
Join us for a webinar series on cooling systems
Cooling applications are experiencing a rapid transformation, with sustainability drivers creating all new challenges. But Alfa Laval can help. Join our subject experts for the first ever webinar series devoted to the latest trends – and solutions – shaping our industry. Take part live – or watch on-demand according to your schedule!