Spare parts
Secure uptime with Alfa Laval genuine spare parts
When you use Alfa Laval genuine spare parts, you can be sure of the right part at the right time.
Alfa Laval genuine spare parts keep your equipment running at peak performance throughout its lifetime. Our high-quality, durable parts put productivity first and extend your equipment's lifecycle, lowering your ownership costs.
Using Alfa Laval genuine spare parts ensures:
Increased uptime and productivity
Longer lasting parts for a longer lifespan
Reduced cost of ownership
Tips to ensure your parts are genuine:
Look for the Alfa Laval logo on every packaging and part
Ensure the Alfa Laval name and trademark, with the words "Genuine Parts" are printed on the packaging
Review the packing list to ensure that part is genuine
Inspect the part number printed on each packaging
Order Alfa Laval genuine spare parts
Find your local Alfa Laval office and give us a call or send an email.

Fill out the form to the right and send us your request. Our local sales office will contact you.
Did you know that...
Alfa Laval maintains a database system that supports all our latest equipment and legacy units installed as far back as 100 years.
Our database system contains:
Technical details of the parts you need
Availability tracking
More than 450,000 parts
Over 50,000 items
11 major distribution points across the globe
So you can count on the part you need, when you need it.
How can we help you?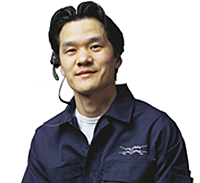 Please contact us with any queries or questions.
Frequently asked questions
Where are Alfa Laval distribution centres located? What parts do you keep on stock?
Part of Alfa Laval Maintenance Services