Alfa Laval Service Agreements are tailor-made service solutions that combine any of our services, based on your specific needs. To maximize your performance and reduce your operating costs, these agreements bring you peace of mind by minimizing the risk of unexpected breakdowns. They also give you full control over your maintenance budget.
Alfa Laval Service Agreements Benefits
• Secured plant uptime and productivity
• Prevention of safety issues
• Optimized maintenance plans
• Improved control of maintenance budgets
• Increased equipment lifetime
• Optimized performance
How can we help you?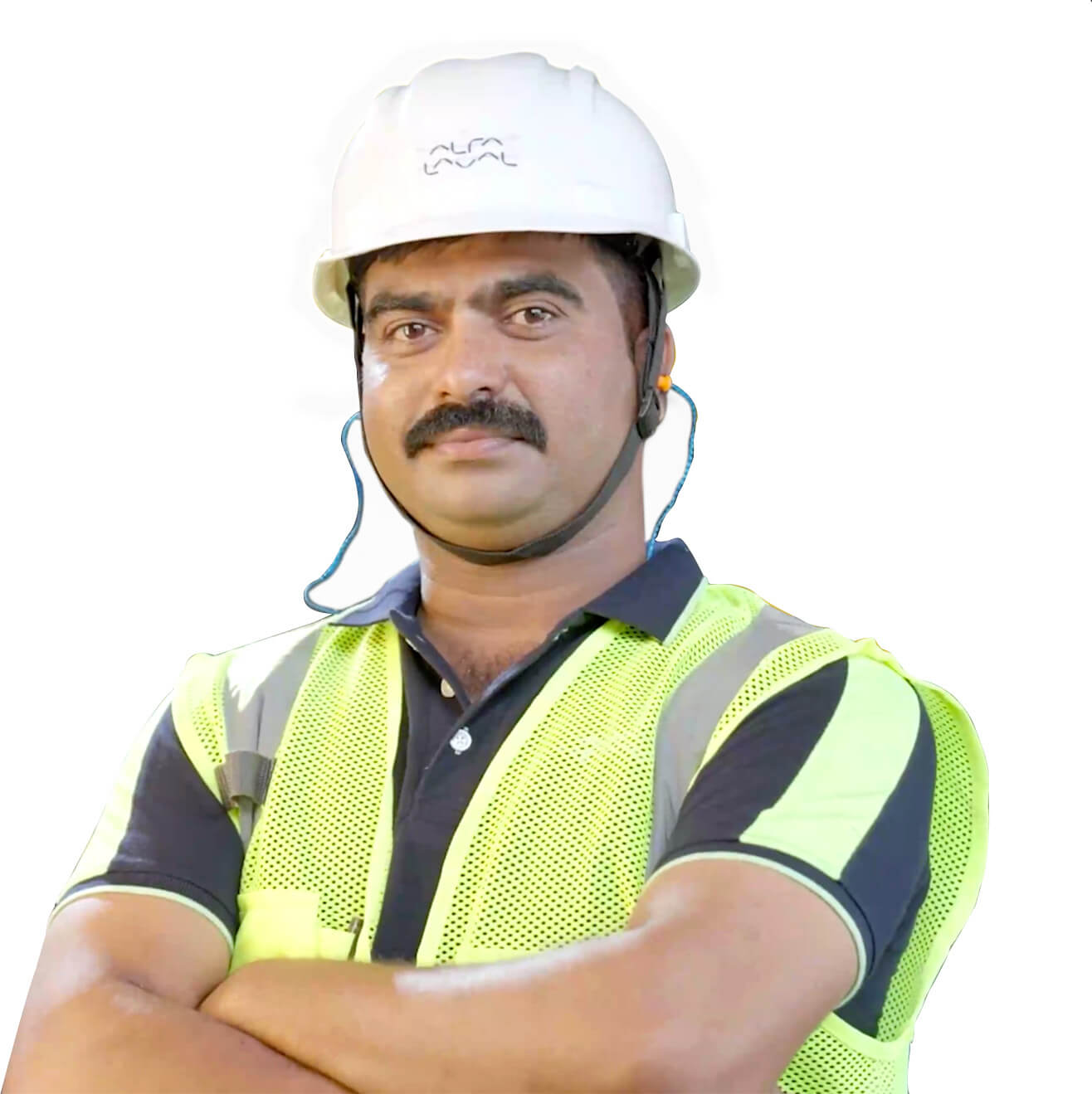 Service offer
As part of an Alfa Laval Service Agreement

• Priority support 24/7
• Regular assessment by our experts
• Genuine spare parts
• Preventive maintenance
• Technical documentation
• On-site assistance during operation
• Training
• Condition monitoring
• Remote support
• And many more.
Service Agreements Packages
Customized
• Fully customized version of services
• Highest Priority Services
• Reservation on spares & services
• Advanced Training Included
Start-Up
• Test Agreements for shorter period
• Ideal to be started with a Capital Equipment Sale
• Basic elements of 360o services
Standard
• Long term agreements with standard scope of services
• Priority Services
• Preferential Pricing
• Value Added Services
• Basic Training Included
How it works
Our experts:
• Discuss with you expected results, based on your goals and needs
• Define tailored scope of services
• Carry-out services on schedule, as planned, with continuous follow-up
• Hold yearly review and improvement meetings to identify new opportunities and secure continuous improvement
Delivery Options
• Field Service
• Alfa Laval Service Centres
• Remote & Digital Services