Performance Audit and CIP turn sceptics into believers – as the savings add up
Alfa Laval suggested to one of the world's largest ethylene producers that a Performance Audit could accurately determine whether their 11 plate heat exchangers from another manufacturer needed cleaning. At the time, the company was sceptical to say the least. Four years and hundreds of thousands of Euros in savings later, they're more than convinced.
DATE
2023-11-28
Tailored for performance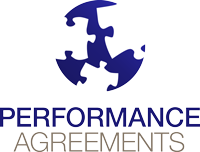 Performance Agreements are tailor-made service solutions that meet your specific needs by combining any of the services in the Alfa Laval 360° Service Portfolio over a defined period of time.
Extending performance with the Alfa Laval 360° Service Portfolio

Our extensive service portfolio offers all the services you need to ensure top performance,
maximum uptime and operating efficiency from your Alfa Laval equipment throughout its life cycle. Our team of experts and the availability of parts bring you peace of mind.