Alfa Laval is recruiting UAE distributors for general manufacturing industries
Alfa Laval's products and solutions are used across industries throughout the entire value chain, and we have extensive experience working with our customers in various industries and markets. With our broad base of knowledge and wide range of technology, we can help you to find an ideal solution for whatever demand.
Alfa Laval key technologies offer different solutions to general manufacturing industries. Alfa Laval plate heat exchangers, brazed heat exchangers and high speed separators can be used in many applications. Industries like plastics, pulp and paper, steel and aluminum, cables, textile, machining and production all require these products in their processes.
To meet the increased demand and to cover this big market, Alfa Laval is looking to attract business partners to cover the UAE industrial market who have the willingness to provide the industry with professional and timely support and service. Our partner will be working closely with us to insure the full market coverage and best customer experience.
Discover your new business opportunities
Get in touch with us to learn more about the Alfa Laval channel partner programme.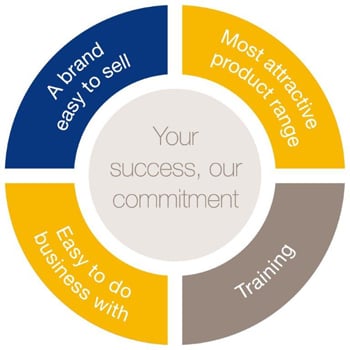 Contact our Distribution Manager for more information: Baha Ghnaimat