Millions of servers in data centers worldwide generate huge amounts of heat while handling and processing data. Compared to conventional server cooling technology, Alfa Laval is able to reduce cooling related energy costs by taking advantage of free cooling sources and applying innovative cooling concepts such as Low Speed Ventilation with the lowest PUE on the market: 1.07 compared to market average of 1.5.
Integrated cooling systems
Alfa Laval offers gasketed plate heat exchangers, dry coolers, adiabatic coolers and water filters that can be used in air and water-based free cooling systems, and specially designed Low Speed Ventilation air coolers for cooling of servers.
These products can be combined in optimized, integrated systems that match a data center's specific cooling needs.
Low Speed Ventilation
at a glance
LSV coolers, located outside the server room, are typically connected to a chiller in the summer and to free cooling equipment in colder periods.
Reducing air speed and delivering an optimum airflow minimizes pressure differences in the white space and therefore prevents problems such as 'hot spots'. With no need for CRAC units, maintenance is reduced in the server room. As it offers the lowest PUE among competing solutions – PUE 1.07 compared with a 1.5 average for global data centres – Low Speed Ventilation reduces cooling-related energy bills with up to 30% depending on size, type and location of the data center.
Low speed ventilation for data center cooling - Watch the video!
Discover Alfa Laval Abatigo
Find out more about Alfa Lavals closed-chamber adiabatic cooler optimized for different applications to deliver long-term savings in water, energy, chemicals and maintenance time.
Alfa Laval 360° Service Portfolio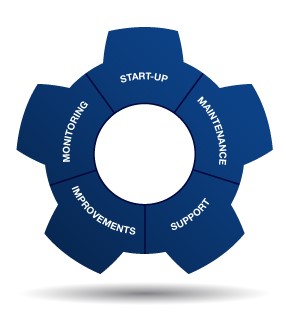 To keep your equipment in top working condition, Alfa Laval offers a comprehensive portfolio of services.
Contact us to find out how we can extend the performance of your products.
Take the complication out of cooling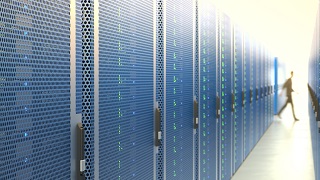 Data center cooling equipment and service from Alfa Laval offers advanced solutions that save time, money and make life easier for you.
Redefining adiabatic cooling

Alfa Laval Abatigo pushes the boundaries of innovation to bring in the future's alternative in cooling with adiabatic technology.
Find out more